Our Team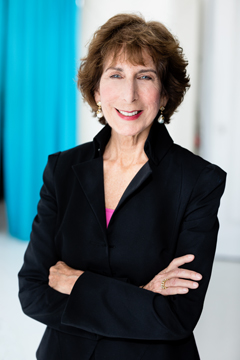 Jill Totenberg, President
Jill Totenberg, a widely respected marketing and communications professional known for her ability to deliver results, specializes in high-impact media for professional service firms, Fortune 500 companies, academic institutions, and academics. Clients appreciate her ability to provide candid, forthright counsel to assure that they communicate insightful messages that resonate with prospects, clients, journalists, the Street, and employees. She creates and implements communications programs designed to comprehensively and cost-effectively achieve the client's desired business outcomes, providing services that consistently deliver superior return on investment.
Prior to creating The Totenberg Group, Jill held a number of leadership positions, including Senior Vice president, Public Affairs, TD Waterhouse; Vice President Marketing & Communications, CSC Index; Global Vice President Communications, Gemini Consulting; and Senior Vice President, Ruder Finn. In those roles she developed innovative communications and public relations programs that set the standard for marketing the professional services firm, as she continues to do today for her professional services clients. Her clients also benefit from the extensive contacts she has developed and which she continues to enjoy with editors and reporters in the commercial media and with the most influential trade publications across major industries.
She serves on the board of The Tenement Museum. She is also a member of the Wisemen, a prestigious communicator organization. She previously held board positions with The Healthcare Chaplaincy and Health Leads.
The Totenberg Group maintains a network of associates who provide specialized services. Whatever the objective, we bring to bear the right mix of experienced resources. Among our prominent affiliates are: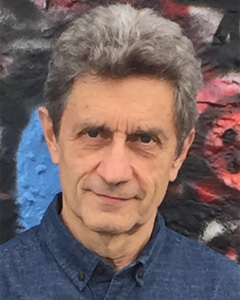 Bruce Tucker, Editorial Consultant and Writer
Bruce Tucker, over the course of a 25-year career, has assisted business executives, consultants, academics, and not-for-profit leaders with work that has appeared in the New York Times, the Wall Street Journal, the Financial Times, Harvard Business Review, Sloan Management Review, Fortune.com, Forbes.com, Bloomberg Businessweek.com, HBR online, and scores of trade journals and other business publications in most major industries.
His book credits include co-authoring The New Individualists: the Generation after the Organization Man (HarperCollins), a sequel to William H. Whyte's classic study The Organization Man. "In scope, breadth, and ambition," said the Wall Street Journal, "the book approximates the reach of Mr. Whyte's work." Bruce also assisted Henry Wendt, Chairman of the Board of SmithKline Beecham, with Global Embrace: Corporate Challenges in a Transnational World (Harper Business); Raymond Manganelli and Brian Hagen with Solving the Corporate Value Enigma (American Management Association), William J. Flannery with A Lawyer's Field Guide to Business Development (American Bar Association), Bob Frisch with Who's In The Room: How Great Leaders Structure and Manage the Teams Around Them (Jossey-Bass), and Derek Lidow with Building on Bedrock: What Sam Walton, Walt Disney, and Other Great Self-Made Entrepreneurs Can Teach Us About Building Valuable Companies (Diversion Books). He also co-authored James Brown: The Godfather of Soul (Macmillan) with the legendary entertainer James Brown.
He attended the prestigious Iowa Writers Workshop and holds a Ph.D. in English from the University of Iowa.